Shaken And Stirred ••• The David Arnold James Bond Project
Event type: Studio Album
Original release date: 20th October 1997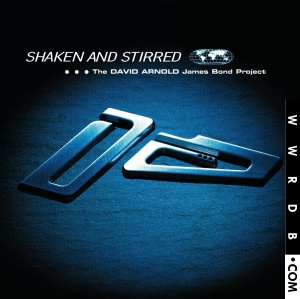 STANDARD TRACK LISTING:
Products For "Shaken And Stirred ••• The David Arnold James Bond Project"
CD
East West
3984-20738-2
20 October 1997
Cassette
East West
3984-20738-4
20 October 1997
Shaken And Stirred Club Sampler
12" single

[Promo]

East West
SAM 3124
October 1997
CD

[Promo]

East West
SAM 3107
October 1997
Digital Album
East West
no catalogue number
17 November 1997
Shaken And Stirred
CD

[Promo]

East West
PROP 265 / 3984-20738-2
October 1997
CD
Sire
31011
20 October 1997
CD

[Promo]

Sire
31011
October 1997
CD
East West
AMCE-2173
20 October 1997
LEGALLY STREAM THIS EVENT OR ARTIST'S MUSIC NOW:
Please note: Streaming links above are provided with no guarantees - not all artists and not all music is available to stream. Sometimes artists deliberately withold some or all of their music from streaming services. Some streaming services are not free and require a monthly/yearly subscription payment.
Tools For This Album
Spotted any errors or omissions?
Contact
us with the details quoting the above page link and we'll update the database.